Welcome to my portal!


My name is Carmen Seidlitz, I am a Psychologist graduated from the "Pontificia Universidad Católica del Ecuador" (Quito) in 1990.

Throughout my life I have had the urge to find alternative ways of healing, the traditional methods although effective in many ways, did not fully represent the idea I had of healing.

My first big discovery were the Bach Flower Remedies, this subtle way of healing and of going into our minds and more importantly our souls, was my first realization of how we are a unit MIND-BODY-SOUL, and how by looking into the intricacies within we can find new ways, we can find our purpose, we can change, we can become better.

From then on, all I have done along my path, has been tinted with this desire to see with the eyes of the Soul. I have worked with the energy of Light, a wonderful experience that brought great joy and insight to me.

Through the Seminar on Internal Activation of the Pineal Gland, a method developed by Fresia Castro in Chile, I had the opportunity to leave the traditional models of thought, and enter a process of co-creation, through which I have been taking steps in life that lead me to something new every time. In Deepak Chopra's words, it has been like entering the world of infinite possibilities, the one that I am still discovering. The seminars on Internal Activation of the Pineal Gland continue to be given not only in Chile but in the 3 Americas, for more information go to the official website of
Fresia Castro
.
Another great influence in my path has been Louise Hay with her wonderful contribution of Love and Dr. Wayne Dyer with his great wisdom. Through the books of these great Beings I have been able to heal various areas of my life.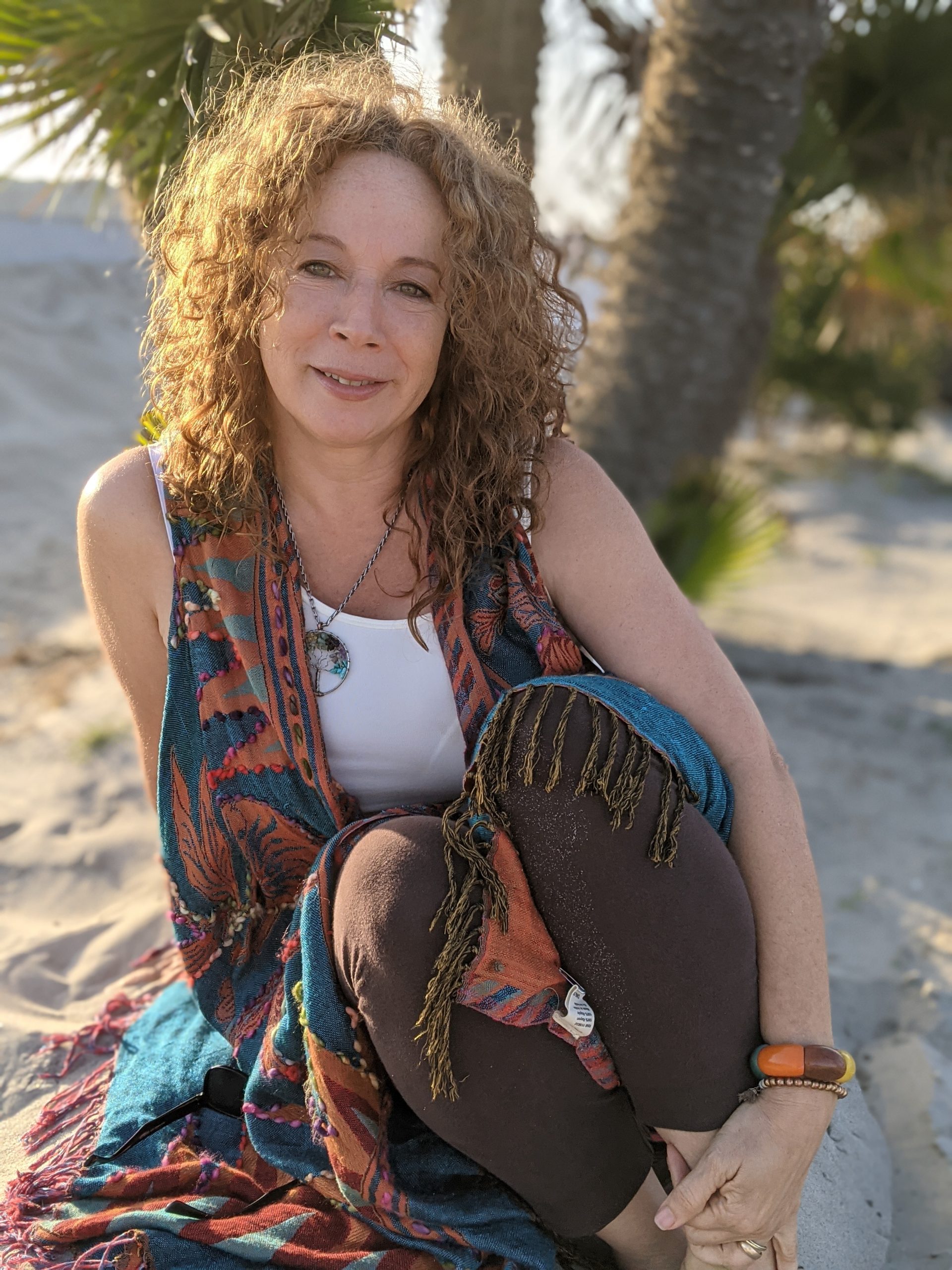 The practice of yoga has been a very important element in balancing and maintaining harmony between mind, body and spirit. This is a task that requires daily practice, every day that we wake up on this plane we are immersed in our personal stories, and these tend to take us out of our center, therefore we must always evaluate, correct and follow! Today I am a Shashi Yoga instructor. You can learn more about this type of yoga at:
Yoga and Meditation Center
.
Another great tool that I found on my way to treat emotional ailments and some physical ailments as well, is EFT (Emotional Freedom Technique), Emotional Freedom Technique, also known as tapping. This technique based on the principles of acupuncture helps in a fairly simple way to unblock emotions, it must be said that any subject can be tapped, sometimes even physical subjects. It starts from the principle that: "The cause of all negative emotion is the product of a disruption of the body's energy system", and through EFT we can correct, unblock this disruption and the negative emotion disappears. The results are surprising, and sometimes difficult to believe due to the speed with which they occur. I consider this therapy to be the new, it is the therapy of a new era, where the energetic approaches are showing us another reality.
Here I must also make an analogy with Dr. Bach's therapy, for him it was very important that the healing of any ailment be painless, he considered that the disease itself caused a lot of suffering, because the healing would have to be equal or more painful ? EFT contributes in a surprising way to this introspection by Dr. Bach, it is a technique that achieves its objectives without causing further suffering to the person
These have been the cornerstones of my journey, however there are many more steps that I have taken before reaching this point where I am today, I continue to learn and advance, and all this current and future experience is marking my daily life and is at your service.